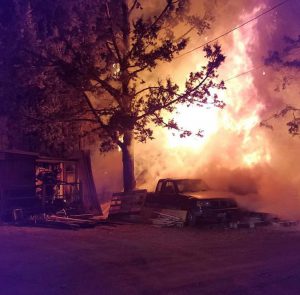 Upcoming Board of Directors Meeting
"Regular Board Meeting & Notice of Budget Committee Meeting"
The regular meeting of the Board of Directors for the Deschutes County Rural Fire Protection District #2 will be held on Tuesday, May 14, 2019 at 11:00 A.M. at the Fire Administration Headquarters located at 1212 SW Simpson Avenue Bend, OR. Items on the agenda include but are not limited to: Adoption of last meetings minutes, approval of monthly expenses, the Fire Chief's report, Executive Director's report, Finance Report, New Fire Stations Report in addition to New and Old Business. Immediately following the Regular Board meeting at 12:00 P.M. the Budget Committee Meeting will start for the 2019-2020 Fiscal Year.
The meeting location is accessible to persons with disabilities. A request for an interpreter for the hearing impaired or for other accommodations for persons with disabilities should be made at least 48 hours before the meeting to: Gary Marshall 541-322-6377. TTY 800-735-2900.
DCRFPD2 Proposed 2019-20 Budget
Like us on Facebook for the most real-time information!