All Debris Burning is Currently Closed – Recreational Fires Closed 07.16.2021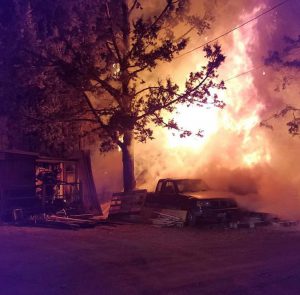 Regular Board Meeting and Budget Meeting
Notice of Board Meeting.
The Board Meeting for the Deschutes County Rural Fire Protection District #2 will be held on Tuesday August 10th, 2021.  The Board meeting will start at 11:30 AM at the Fire Administration Headquarters located at 1212 SW Simpson Avenue Bend, OR.  Items on the agenda include but are not limited to: Adoption of last meeting minutes, Approval of expenses, Fire Chief's, Finance and Executive Directors reports in addition to new and old business.
 To participate virtually, please contact the Executive Director no less than 24 hours prior to the meeting to receive information to connect electronically. The meeting location is accessible to persons with disabilities.  A request for an interpreter for the hearing impaired or for other accommodations for persons with disabilities should be made at least 48 hours before the meeting to: Gary Marshall, Executive Director 541-322-6377. 
TTY 800-735-2900.