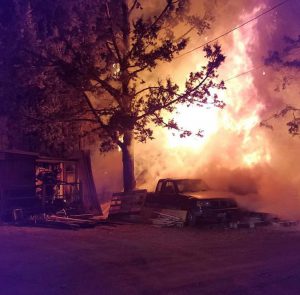 Deschutes County Board of Commission Meeting
Pursuant to ORS Chapter 198, on March 10, 2021, at a meeting scheduled for 9 a.m., the Deschutes County Board of Commissioners will hold a public hearing in the BOCC Hearing Room, First Floor, 1300 NW Wall Street, Bend, Oregon to consider a petition to annex property into the Deschutes County Rural Fire District #2.
The property the petitioner proposes to annex is 40 acres in Deschutes County near Abbey and Butler Market Roads. To view maps and legal descriptions of the proposed annexation, contact the Deschutes County Counsel's Office at 541-388-6622. The purpose of the proposed annexation is to include this land into the district boundaries.
Limited attendance in person is available for meetings and hearings of the Board of Commissioners in response to the COVID-19 public health emergency.
Other attendance/participation options include:
Live Stream Video: via the Public Meeting Portal at www.deschutes.org/meetings.
Citizen Input: in advance of the hearing by email to citizeninput@deschutes.org or by voice message at 541-385-1734.
Zoom Meeting Information: Please contact 541-388-6622 or email pauline.word@deschutes.org to receive the link to provide live testimony via Zoom.